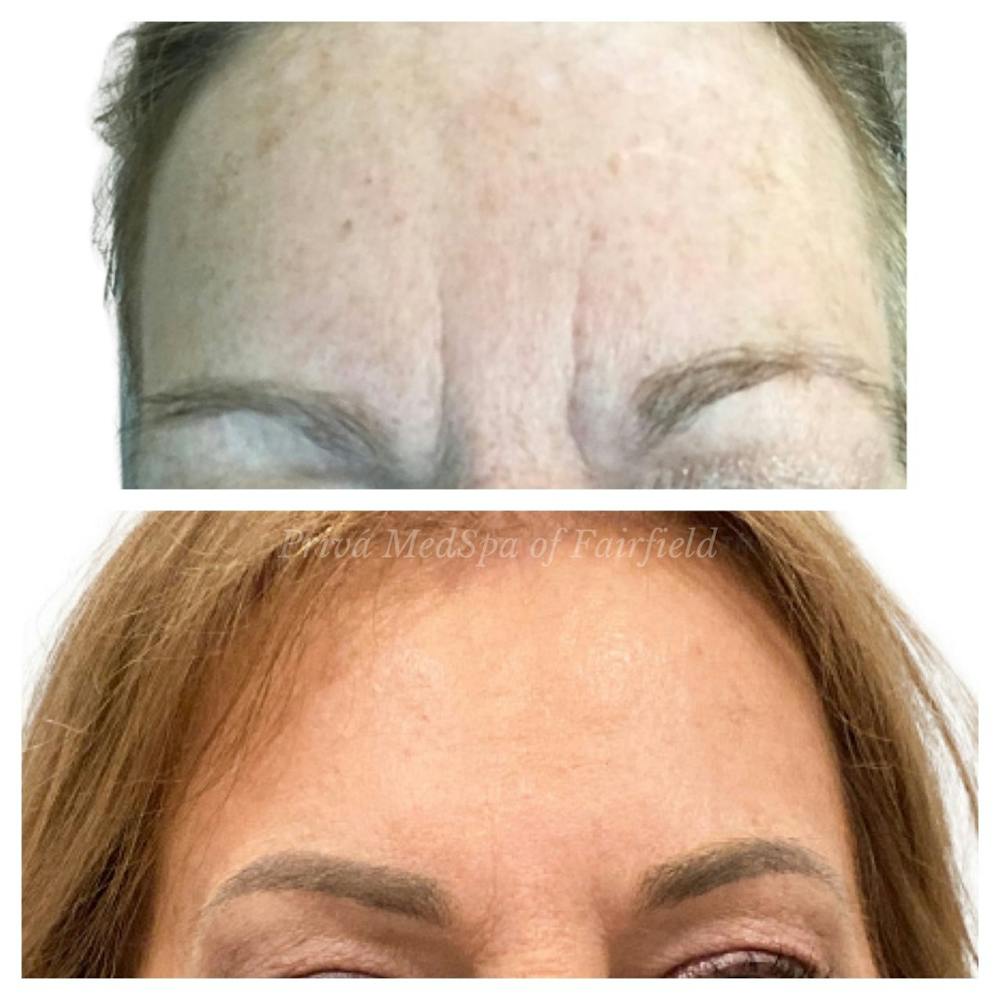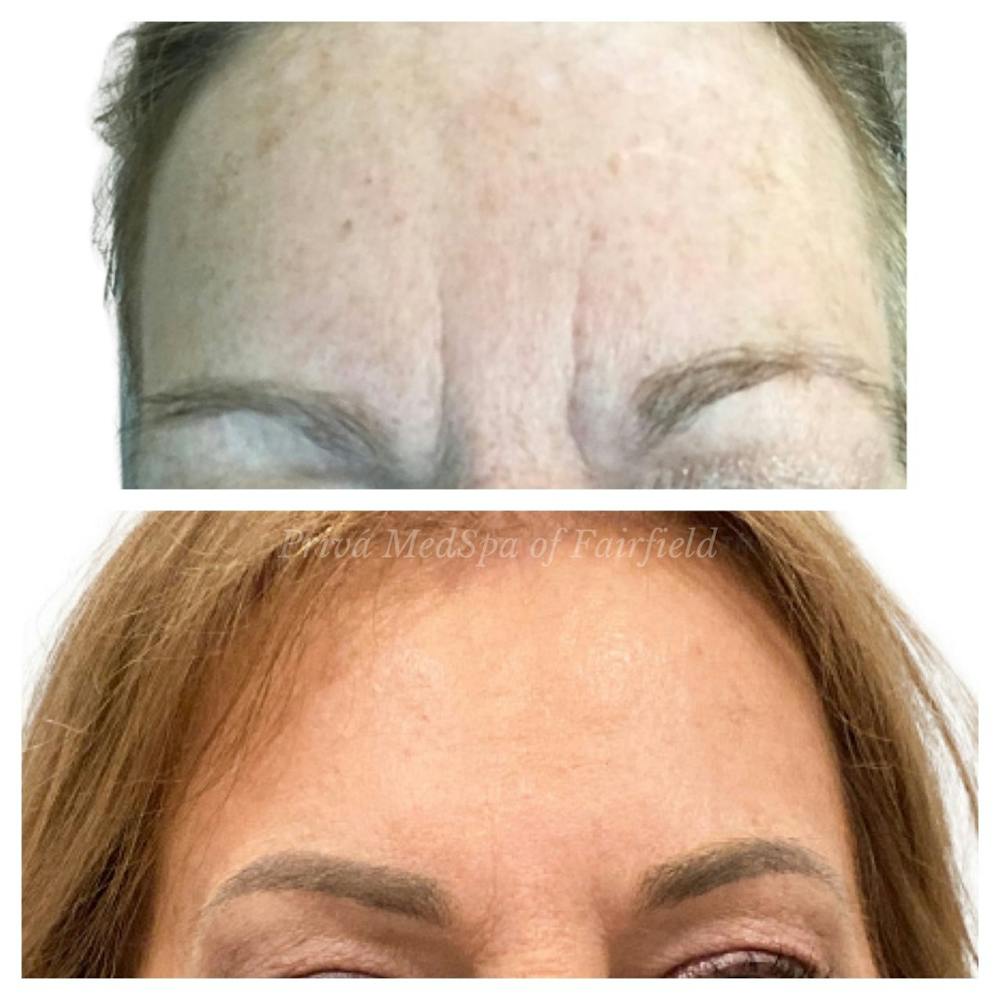 Patience is key!! Read this caption carefully for details...this is not a regular before and after...

🔹The TOP photo was taken 2 weeks after this patient's first Jeuveau treatment. Of course, I don't have a true "before" photo, but needless to say, these aren't the most satisfying results, right? Thankfully, my patient completely trusted the process that we discussed should be expected with this degree of a line and scheduled a follow-up visit. My assessment in person revealed about 80-90% muscle relaxation, which is pretty good for a first-time patient. I did touch her up with a few units. When she returned for her 2nd treatment 6 months later, I slightly increased her dose.

🔹The BOTTOM a photo was taken 4 MONTHS after her 2nd treatment! This wasn't taken 2 weeks after; this was taken 4 months later, just BEFORE her 3rd session! Check out that improvement!

I know the lighting is different because photos were taken in different places, but there's no denying these results. When I say that results are expected to continue to improve with each subsequent session that is maintained within a reasonable time frame, this is what I am referring to. We did treat this patient today, so stay tuned for her true 2 week after photo!