Latisse for Fuller Lashes
Are you tired of spending time keeping your lashes looking right? Do you wish you had longer, darker, lusher lashes, and did not have to rely on mascara, false lashes, or lash extensions? Privá MedSpa now offers Latisse in Westport – a revolutionary product that allows you to grow natural, full, voluminous eyelashes – with no hassle. Stimulating the growth of thicker, darker, lusher lashes, Latisse is an at-home product that delivers as promised.
What is Latisse?
Latisse is an FDA-approved prescription treatment for eyelash growth, and has the following benefits:
Increases lash thickness, beautifully framing your eyes.
Lashes grow longer.
Lashes are darker.
Easy to apply at home.
Another use for Latisse is to promote fuller eyebrows, making this product an invaluable addition to your beauty regimen. The active ingredient in Latisse is bimatoprost, which is a medication initially used to treat high blood pressure, which had a remarkable side effect: It triggered natural eyelash growth. Contact Priva MedSpa to receive some of the best Latisse Fairfield has to offer.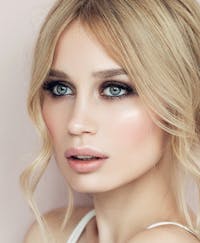 Who is a candidate for Latisse?
If you are interested in having luscious, long eyelashes, you may be a candidate for Latisse. However, Latisse is a prescription treatment. Our specialists at Privá MedSpa can help you with a prescription for Latisse. With Latisse, you can begin your journey to beautiful, thick lashes. If you currently suffer from an eye infection, you are not an appropriate candidate.
How long will it take to get results?
You may think growing increasing the length and lushness of your eyelashes would require months. With the scientifically advanced formula of Latisse, you will see fuller, darker lashes in as little as four weeks.
What to expect when
using Latisse
Once you have been prescribed Latisse and provided with the product, we will walk you through the application process – ensuring that you know how to apply the product correctly and are confident in your ability to use Latisse as prescribed. The necessary steps are:
Every night, apply Latisse to your upper lash line with the applicator (as if you are putting on eyeliner). Do not apply to the lower lash line.
If you, by chance, forget to apply Latisse one evening, do not apply extra or start a new schedule. Apply the following evening and continue with your daily schedule.
If you miss multiple nights, continue the following evening and do not apply extra to make up for missing the applications.
Latisse lasts as long as you continue using it – there is no limit. When you stop using Latisse, your lashes will eventually return to the original condition. After you reach the ideal lash length, color, and thickness, the product can be applied every other day instead of daily.