Treatment Regimens
At Privá Medspa, it is our goal to ensure our patients understand how to prepare for their treatment, what to expect during the treatment, and for recovery and results. Specialized treatment plans have been developed for each procedure so that you know what to expect.
Injectable treatment regimen
Fractora/Morpheus treatment regimen
Microneedling treatment regimen
Laser hair removal treatment regimen
IPL treatment regimen
Chemical peel treatment regimen
Votiva treatment regimen
Evolve treatment regimen
We are always available to answer any questions or concerns that you may have. If something does not feel right after treatment, then we urge you to call us to ease your mind.
Combination treatments
For superior results, you may need more than a single treatment, and our treatment regimens are developed on an individual basis, after a comprehensive evaluation of your skin quality and condition. Your consultation is never rushed – we want to take all the time you need to answer your questions and concerns, and present you a treatment regimen tailored to produce the best results for you.
Anti-aging treatment regimens
If you are living with the signs of aging skin, you may need a comprehensive approach, which may include several of the following:
Dermal fillers
Neuromodulators
Laser skin resurfacing
Chemical peel
Skincare products
Sculptra
Microneedling
PRP
Microdermabrasion
Kybella injections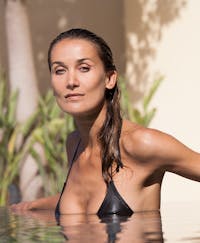 A custom skincare treatment plan
We invite you to meet with our team of skilled skincare experts for guidance on a treatment regimen that will produce the results you envision. At Privá Medspa, our entire team of professionals provides top-level enhancements that consistently achieve superior results – and we do not recommend a treatment you don't need! Call us today to find out more about our treatment regimens, and how we can help you look and feel your best.
State-of-the-art skin rejuvenation: Privá Medspa
Our approach to skincare covers all the bases. Our patients trust us to advise them on the treatments that will create the most beautiful, natural-looking result. With modern aesthetic technology, we can achieve results that were once only possible with surgery.