Jennifer Nirenberg
Practice Manager
As Practice Manager at Privá MedSpa, Jennifer ensures that your visit with us is positive and informative from start to finish. She has over 15 years of experience in various aspects of the medical field, most recently working with Dr. Sofer, where she led his team as Practice Director & Patient Care Coordinator. Jennifer was ecstatic to transition in a similar capacity to Privá MedSpa and has been an integral component in the development of the practice. She directs the coordination of office events, public relations, sales, and marketing efforts, and oversees all business operations. Jennifer has a profound passion for all things beauty, priding herself as a beauty influencer in our community, making her a perfect match for the practice. Under her guidance, your journey to beauty is managed to ensure you feel comfortable, cared for, and confident. Jennifer's accomplishments have been recognized as a recipient of the 2020 My Face My Body Practice Manager of the Year Award for the United States!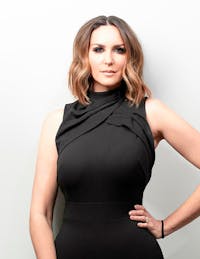 Melissa Pisani
Registered Nurse
Melissa brings over 30 years of clinical and administrative healthcare experience to our practice and serves as the lead provider for all laser and skin care services. She joined Dr. Sofer in 2013, where she worked alongside Gabby and the rest of the team, ultimately leading to her position as Laser & Skin Care Specialist at Privá MedSpa. Melissa completed her Laser Safety Training and Certification in 2011 and has excelled in the industry since. She continues to further her nursing education in order to ensure consistent safety and efficacy of all treatments. Her patients are fond of her friendly personality and value her conservative approach. At home, she has proudly raised two sons, who are both in college. In her free time, Melissa enjoys the outdoors, exercising and healthy cooking. She adores animals, especially horses and her cat, Spyder.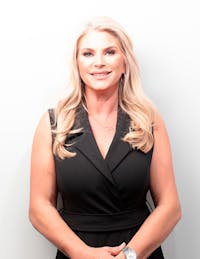 Rachael Torres
Registered Nurse
Rachael brings over 10 years of experience as a Registered Nurse to our practice. Rachael was a trusted Director of Nursing for many years prior to joining our practice and has a strong background in operations and staff development. She graduated with honors from the College of New Rochelle, School of Nursing to complete her BSN, and obtained her RN license in 2012. She completed her Botulinum and Filler Certification with Empire Medical School in May of 2022 and continues to work alongside Gabby to mimic her approach and techniques in injectables. Rachael has been immersed in the beauty and skincare industry since 2018 as a sales representative for physician-developed skincare products. Rachael is also trained in laser, and all skincare procedures performed at Priva MedSpa. Rachael is not only a warm and caring healthcare provider, but she has an eye for aesthetics and appreciates solutions that improve the look of the entire composition of the face. She aims to be one of the leading providers in the area of aesthetics and anti-aging modalities while ensuring her patients achieve a natural look. At home, Rachael has a 14-year-old daughter and 1-year-old Cavapoo. She enjoys time spent with her family, as well as vacationing, and learning new things.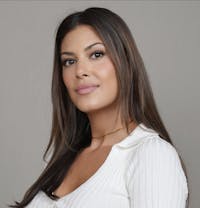 Lyndsey Arone
Registered Nurse
Lyndsey comes to our practice with over 15 years of experience as a Registered Nurse in Plastic Surgery and Aesthetics. She obtained her Botox and Filler Certification with Aesthetic Advancements Institute and is certified in all laser and skincare procedures performed at Priva Med Spa. Lyndsey has a detailed eye for aesthetics and is incredibly passionate about the art of facial rejuvenation, utilizing various modalities to achieve a flawless, natural look. Her goal is to help patients achieve the best version of themselves through safe and effective treatments. Lyndsey strives to be a leading aesthetic provider in Fairfield County with her detailed approach to patient care and continuing education in the field of aesthetics. At home, Lyndsey enjoys spending time with her family, her 2 children and 2 dogs. In her free time, she likes exercising, vacationing and quality time with friends.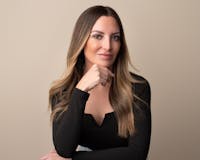 Carrie Fuller MS, PA-C.
Board-Certified Physician Assistant
Carrie is a Connecticut licensed Physician Assistant, advanced aesthetic clinical injector, and cosmetic dermatologic skincare specialist. Carrie has a background in plastic surgery and dermatology and utilizes the clinical skills she obtained in these fields to help patients reach their aesthetic goals. She has a true passion for skin care and loves to help patients look and feel their best through non-invasive cosmetic treatments with an innovative, proactive approach. Carrie believes that prevention is key, and enjoys educating patients on the benefits of early anti-aging treatments in order to preserve a youthful appearance. Carrie loves to create soft, natural results to maintain beautiful and glowing skin while accentuating her patient's natural beauty.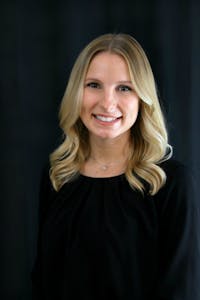 Carrie is board-certified by the National Commission of Certification of Physician Assistants, and a graduate of Wagner College where she completed both her Bachelor's and Master of Science in Advanced Physician Assistant studies. Carrie is a member of the Society of Dermatology Physician Assistants, as well as the American Academy of Physician Assistants. She is dedicated to continuing her education through various CME conferences and attending cutting-edge training courses throughout the year. The aesthetic industry is constantly evolving and Carrie is committed to implementing new technologies and treatment strategies that are backed by research. She has completed multiple hands-on advanced filler training courses and continues to participate in clinical training to improve and perfect her techniques.
Carrie is passionate about providing quality medical care and has extensive training and experience in the fields of emergency medicine, plastic surgery, and medical and cosmetic dermatology. She trained with several board-certified dermatologists where she developed a true understanding of treating the skin from the inside out. She has a special interest in managing skin conditions such as acne, rosacea, melasma, scarring, sun damage, and more.At your visit, Carrie will use her extensive knowledge of the skin to customize a skincare treatment plan specific to you to target your concerns. Patient education is essential to establishing long-term results, and Carrie enjoys spending time with her patients at their visit, teaching each patient a regimen that is best for them.
Carrie enjoys practicing aesthetic medicine as it allows her to combine art and creativity with research-based methods to deliver beautiful results. Carrie's goal is to maintain your natural beauty with a balanced approach and to treat the aging process from the inside out. Carrie utilizes combination therapies including topical skincare, neurotoxin, fillers, lasers and energy-based devices to address multiple concerns and to help you reach your aesthetic goals. Her favorite combination treatment to perform includes Morpheus and Sculptra which truly work synergistically to reverse the aging process.
She is passionate about skincare and loves helping patients discover a treatment plan that will leave them with glowing healthy skin. Her favorite part about treating patients is seeing the expression on their faces when they look at their results. She believes a picture is worth a thousand words and values the impact of a transitional before and after photo that leaves patients feeling like the best version of themselves.
Carrie is a Fairfield local, and while Carrie is not in the office, you may see her around town with her husband, baby boy, and two dogs.
Nicole Cassidy
Medical Assistant
Nicole joined the team formed by Dr. Sofer in 2014 as our Medical Assistant and has grown to be of huge value to providers and all of our Privá MedSpa patients. She is well-versed in the assistance of all procedures and is an excellent resource for patient inquiries. Nicole is a graduate of Lincoln Technical Institute in Medical Assisting and coordinates patient care at Privá MedSpa. Nicole takes pride in her calming nature and is always available to help out wherever she is needed. Her mission is to ensure maximum efficiency, safety, and trust while visiting our practice in Fairfield, CT.