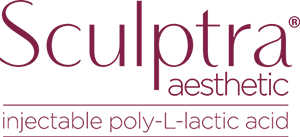 Facial aging is hard to experience and takes a toll on your self-confidence. Loss of skin volume, the appearance of deep creases, lines, and sagging jowls can leave you looking older than you feel. At Privá MedSpa, we offer a solution in Fairfield: Sculptra. Sculptra is a groundbreaking injectable that works to revitalize your skin's own ability to volumize, moisturize, and smooth by triggering natural collagen growth.
What is Sculptra?
Sculptra is an innovative, injectable treatment with an active ingredient called Poly-L-lactic acid (a synthetic material that is absorbed and used by the body to stimulate the natural production of collagen). Rather than just filling lines, this FDA-approved product targets the underlying cause of facial aging – restoring the natural vitality of your skin for the long term.
Sculptra is an effective treatment for the signs of facial aging, including:
Filling hollow or sunken areas such as cheeks and temples
Smoothing nasolabial folds (laugh lines)
Correcting chin creases and wrinkles
Smoothing marionette lines (from sides of the mouth to chin)
As Sculptra stimulates an increase in the natural production of collagen, the results appear entirely natural – it is your own collagen.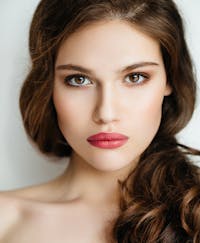 What is the treatment like?
Sculptra treatments involve placing several small injections deeper in the skin structure, targeting the areas causing your skin to become lax and less supple. The skin is anesthetized with topical numbing cream, so the injections produce minimal pain and discomfort. There is little downtime after the treatment, and most people return to their usual routine immediately following treatment. You may experience mild bruising, swelling, or other mild side effects around the injection sites, but these typically fade over a few days. Contact Priva MedSpa to receive some of the best Sculptra Westport has to offer.
How many treatments will I need?
Sculptra can take as many as four to six treatments over a several-week period for optimal results, depending on the degree of improvement desired, and the condition of your skin. A treatment plan will be established after evaluating your skin in a private consultation. Our team of anti-aging providers can advise you about what to expect, and the number of treatments you will need.
When will I see results?
Unlike many other dermal fillers, the results of Sculptra develop gradually over time. You can expect to see continued improvement in volume, with wrinkles smoothing, and your skin improving in quality for months after your treatment. While individual results vary, you can expect results that last up to two years or more.
Why choose Privá MedSpa?
Privá MedSpa is a clinic like no other. Gabrielle Pino is a talented anti-aging expert. Under her guidance, our team is driven to create superior results -- while you bask in luxury. We believe you have the right to feel self-confident in your look, and we perform custom facial rejuvenation treatments with Sculptra for a dramatic improvement in facial skin quality.
Our entire team of professionals stays ahead of the curve in the latest developments in aesthetics. We are committed to helping you delay the need for surgery with our array of nonsurgical treatments. Call us today for more information about Sculptra in Fairfield CT, one of the most exciting aesthetic products on the market. The results of our Sculptra treatments are truly remarkable – fresh, firm, and natural in appearance.