Jeuveau in Fairfield is a newcomer to the field of neuromodulators such as BOTOX and Dysport. Many of our patients have found that injections with Jeuveau produce a better result, particularly when BOTOX no longer seems to perform as it did earlier. Jeuveau was developed specifically for the aesthetic market, with new technology, produced with a proprietary purification process.
What is Jeuveau – should I try it?
If you have relied on BOTOX or Dysport to avoid facial wrinkles and lines, Jeuveau is an easy switch. This neuromodulator has some distinct advantages:
Jeuveau works more quickly than BOTOX for many patients
The results can last longer than other neuromodulators for some patients
This modern-made injectable is the only toxin on the market to use the Hi-Pure™ technology
FDA approved strictly for facial wrinkles and lines, rather than for a range of medical treatments
Real Jeuveau Before & After Patients
Patient or Procedure filler text here.
Smooth away wrinkles and lines with Jeuveau at Privá MedSpa in Fairfield.
At Privá MedSpa, we are perfectionists in the art of injectables. Under the guidance of Gabrielle Pino, our talented aesthetic provider, you can trust that your results will appear refreshed, natural, and smooth – not overdone. If you are tired of looking tired, let us help! We offer a superior patient experience, in an environment of warmth, compassion, and empowerment, free from pressure or stress where we believe self-care matters.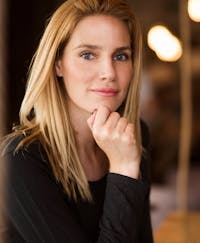 What is a Jeuveau treatment like?
The treatment itself takes only minutes to perform. If you are sensitive, a numbing cream can be applied before your injections. The needle is exceedingly small, causing only minor discomfort, which most patients find easy to tolerate.
Several injections are performed to achieve the smoothing effect. The Jeuveau is injected in tiny quantities in the muscles creating the lines or creases. Under the direction of Gabrielle Pino, we approach neuromodulators with a "less is more" philosophy – the goal is to achieve a refreshed, youthful look that appears entirely natural, never overdone.
How long will Jeuveau last?
The beauty of Jeuveau is that the smoothing effect can last longer than other neuromodulators, typically between three to five months. Some of our patients have noticed that BOTOX injections are not producing the smoothing effect they expected, or the results have lessened over time. In these cases, a switch to Jeuveau could be the ideal solution.
What is the recovery time?
Jeuveau injections do not involve a recovery time. You may experience slight redness, mild swelling, or bruising at the injection sites which fades quickly. Do not touch, rub, or put any pressure on the treated area for several hours after your injections. You are free to apply tinted moisturizer or sunscren to camouflage any redness.
Why choose Privá MedSpa?
Not all MedSpas are created equal – at Privá MedSpa in Fairfield, CT, we are proud of our longstanding reputation for excellence with injectables. Jeuveau injections performed under the guidance of Gabrielle Pino, who served on the Advisory Board for Jeuveau, you can expect world-class results. Our many loyal patients trust our team to achieve beautiful results. Our private, luxury medspa is a haven, where we believe self-care is a critical aspect of a happy, confident life.