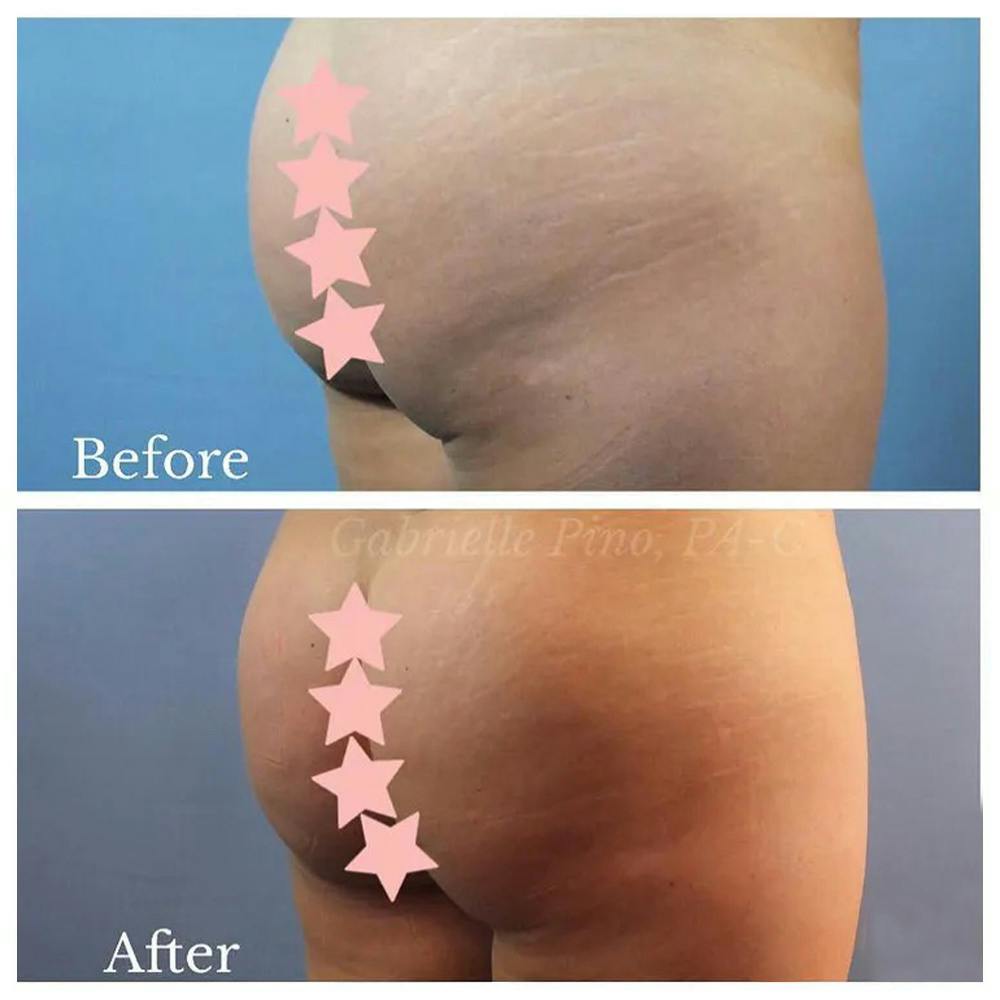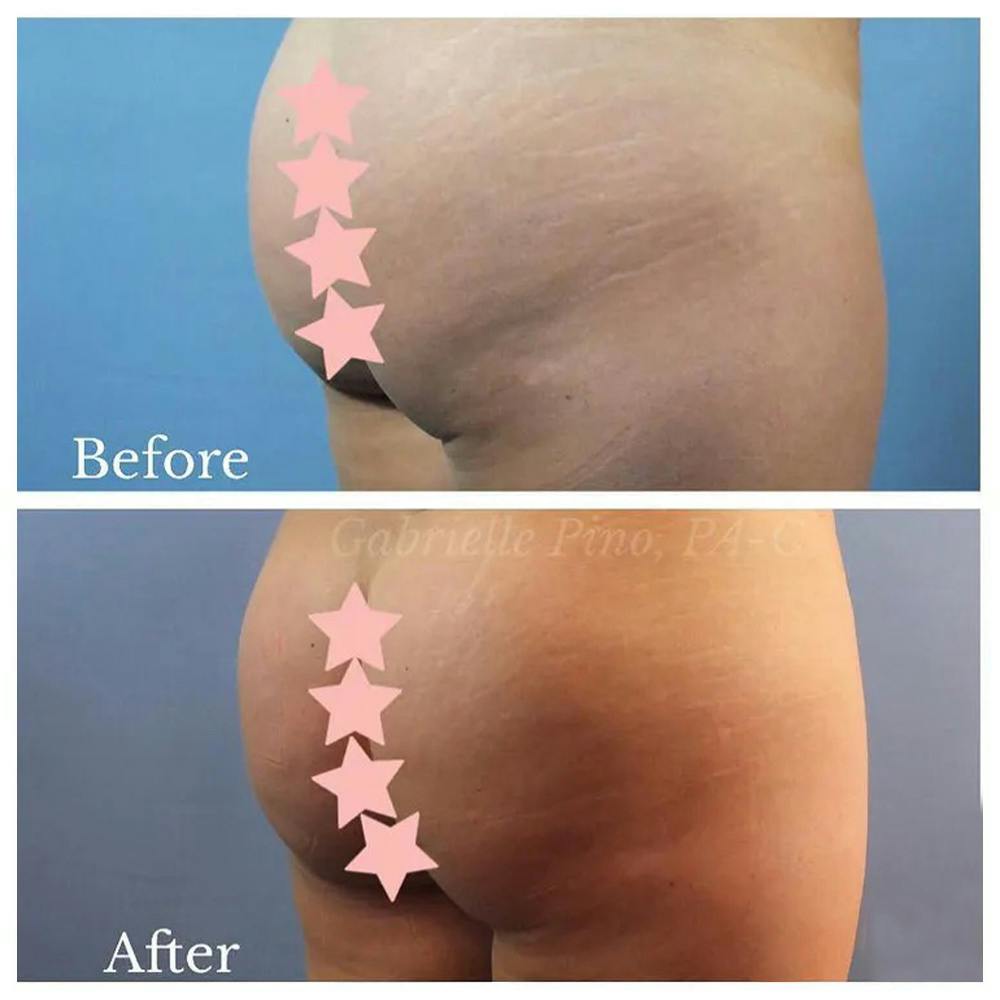 How's that for a little plump?! Ok folks, this was another hesitant post due to the difference in lighting and angles between the 2 photos. I've seriously been holding onto these photos for a LONG time. (We have since changed our photo system, thankfully.) With all of the hype about #bootygoals🍑 lately, I just couldn't resist the post!
A total of 16 vials were used here (2 sessions of 8 vials each). The photos were taken 6 months apart. The results are not dramatic, but there's definitely been an increase in volume and skin tightening. I'd love to add a little more to the lateral buttock to round out a little more, but this is a good start!
Keep in mind that I typically recommend 8-10 vials per session x 2-4 sessions for optimal results, depending on the degree of volume desired.