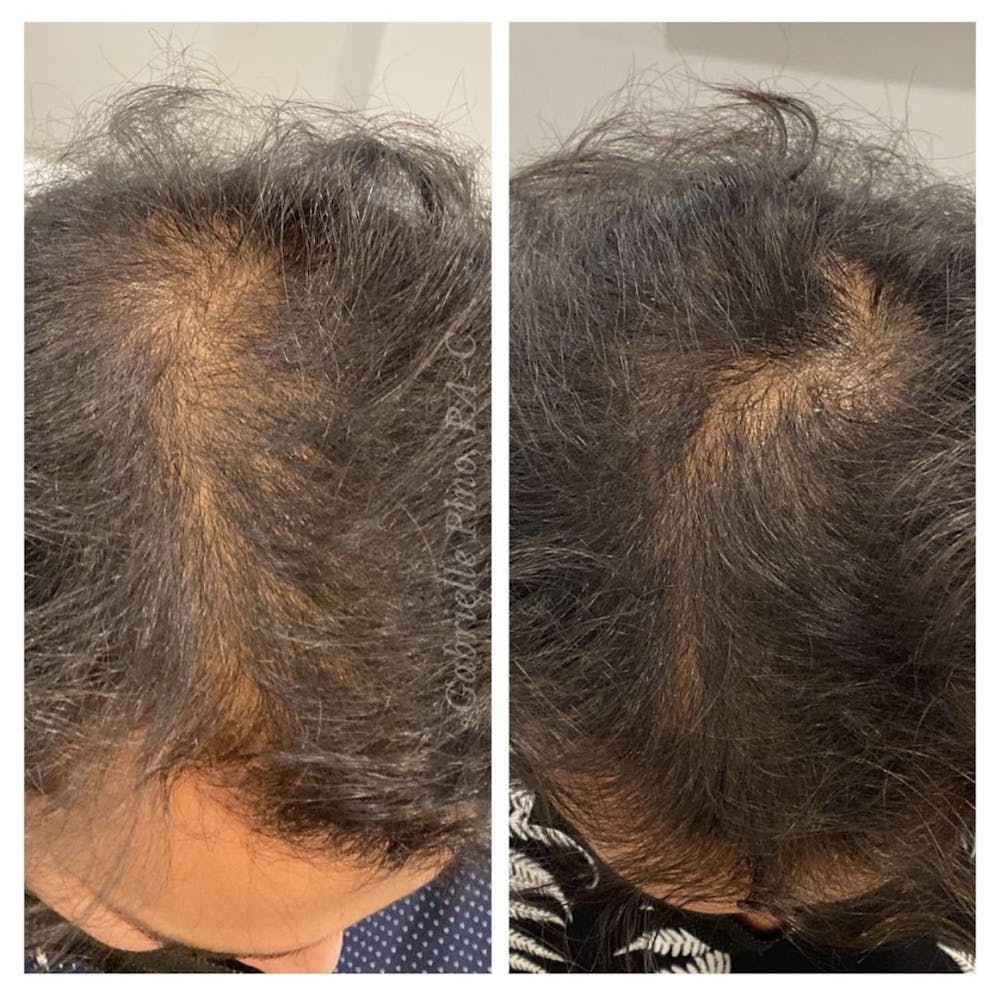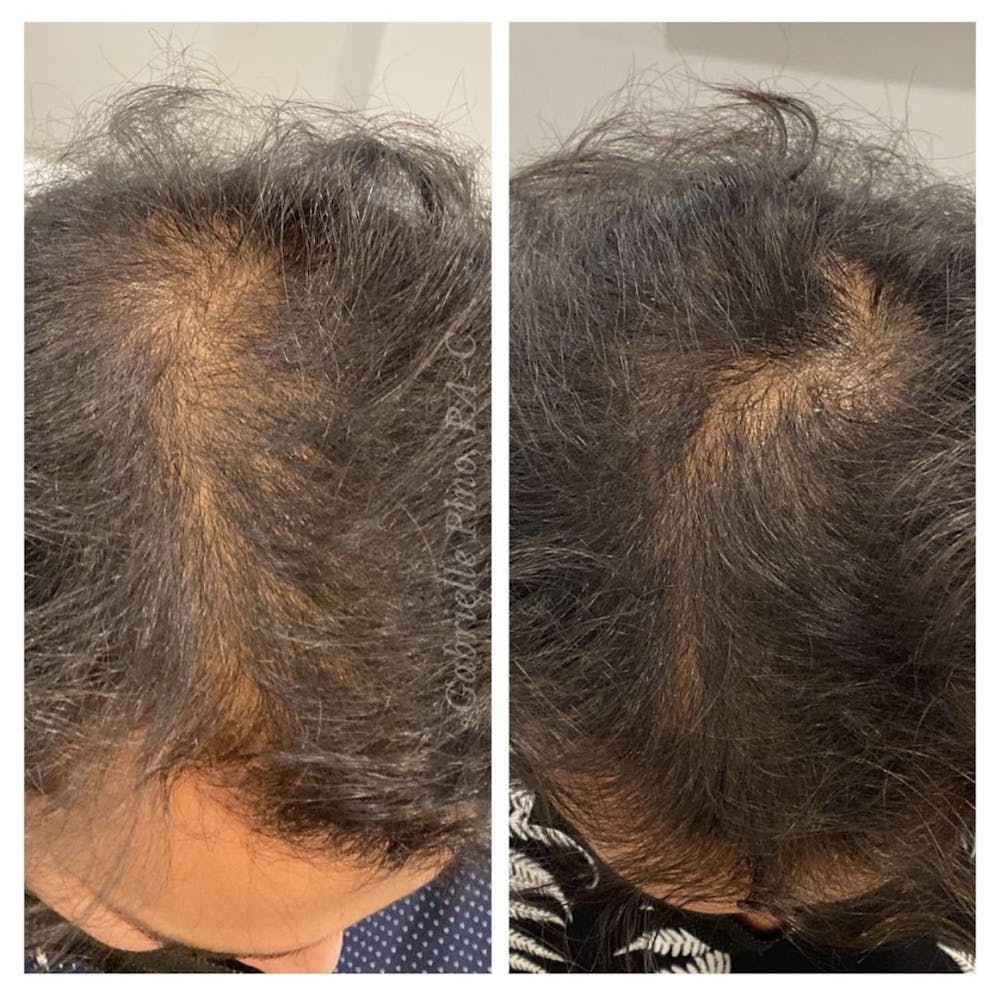 PRF Hair Restoration! Wow! This photo was taken about one month after the first session and just before the second. 
 
Platelet-Rich Fibrin injections allow us to use the plasma component of your own blood (which contains the platelets) to stimulate existing hair follicles and promote new hair growth.  
 
Our patient is already so thrilled and final results aren't even expected until 2-3 months!