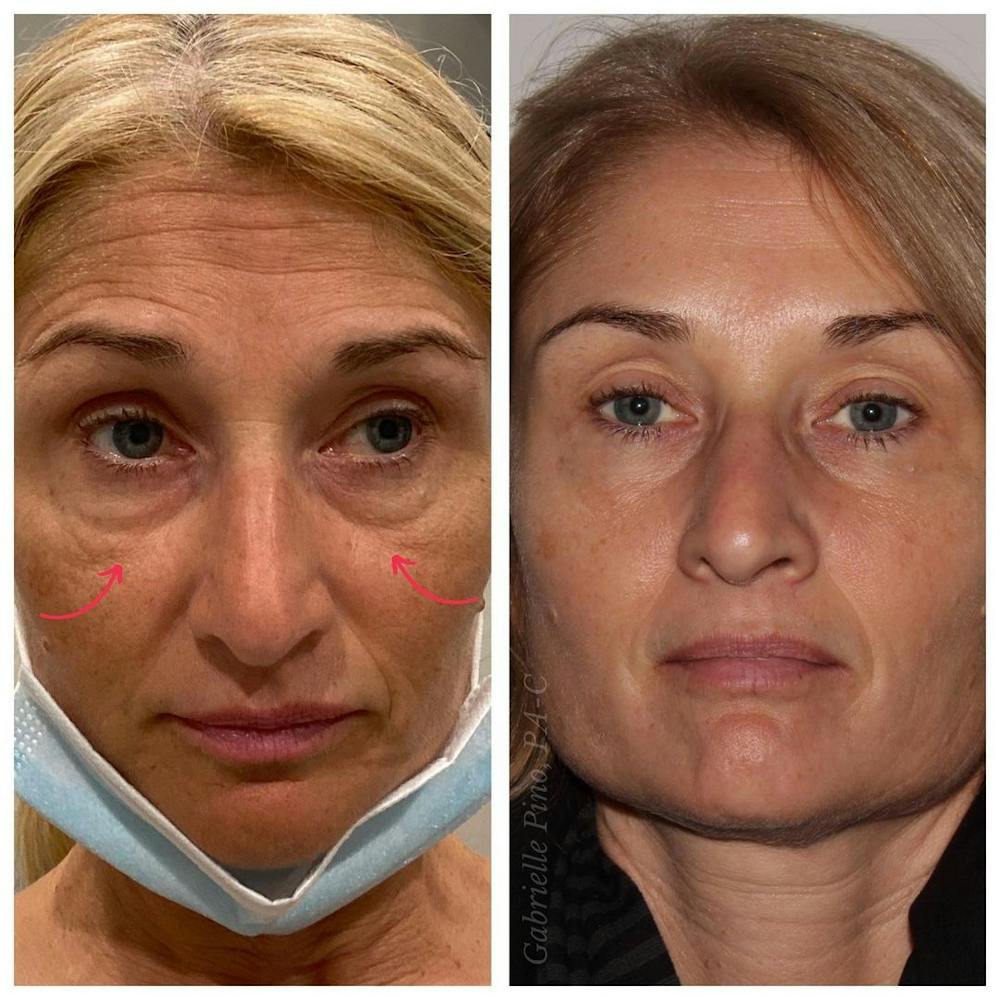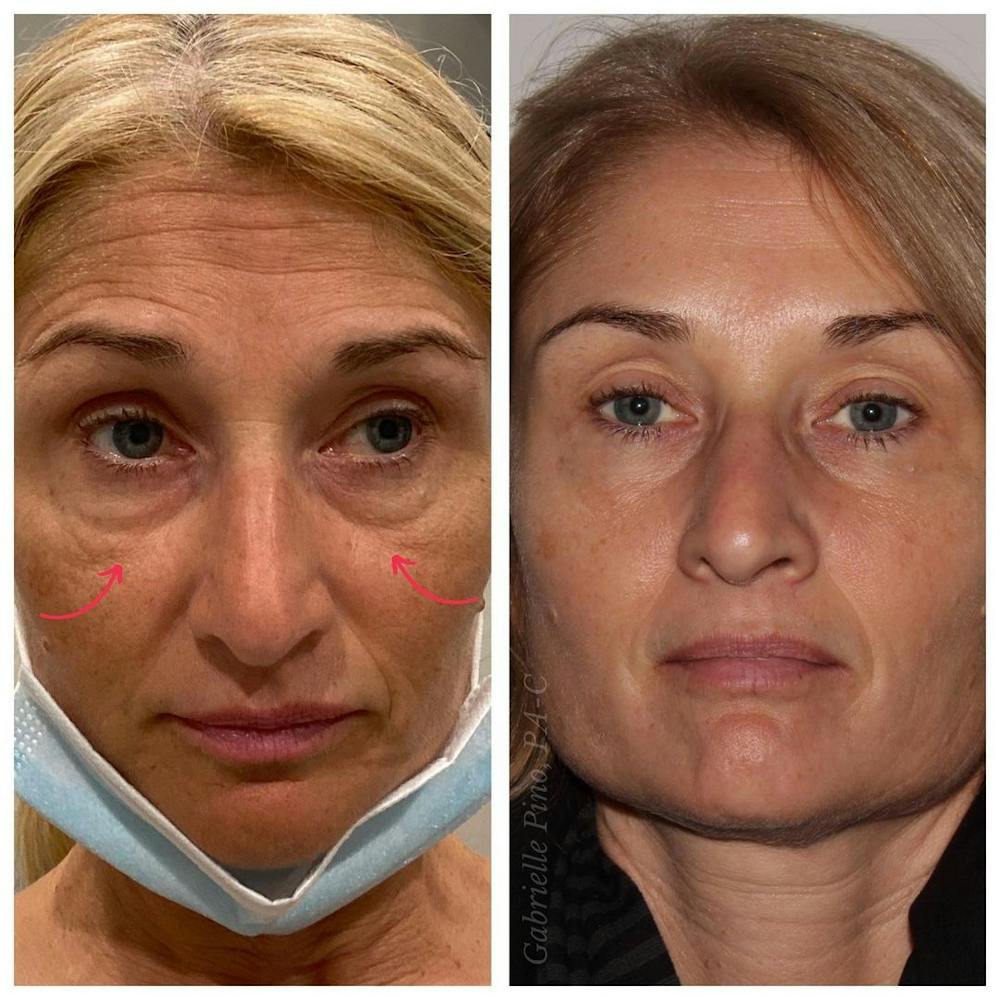 Yes, my friends-this transformation is real! I wish that I could take all of the credit, but this would not be possible without the commitment from this beautiful patient on so many levels.  🙌
 
It is the result of about 4 months of good skincare, subtle toxin treatments, and some minimally invasive regenerative and energy-based treatments. Doesn't she look amazing?! 😀 
🔊Disclaimer: Before and after photos presented are taken with slightly different angles and lighting. (I'm trying to be better at taking the "before" at the first encounter! Sorry guys!🙌) 
 
▫️Interval between photos: 4 months.  
▫️Procedures performed: Botox, Selphyl PRFM tear trough injections, Resurfacing Morpheus around eyes, Cool Peel.  
▫️Products used: Alastin skincare line and PrivaRx™️ Vitamin C serum.